Document Stages help you track what point in the process a given Document is in. For example, you've written up a Sales Order for the customer and you're waiting on an order to come in from a Vendor. You can designate the Sales Order as Waiting for SKUs in PO.
In LOU, you can create different Stages for each Document Type: Sales Orders, Work Orders, and Estimates.
Stages are nothing more than customized lists you can use with your Documents to provide a better picture and understanding for you in reporting.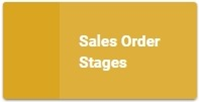 Go to Product Setup / Sales / Sales Order Stages

To create a new Sales Order Stage, click

Type a Description in the field.

You can hit <Enter> and continue entering Descriptions until you have the list.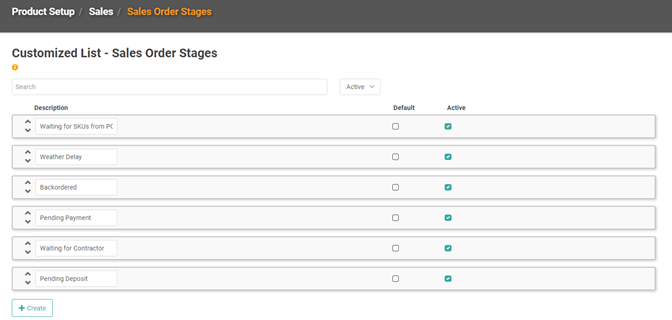 To designate a Stage as the Default for this Document Type, check the box in the Default column for that line item.
Delete Sales Order Stage
You cannot delete a Stage, but you can inactivate it by unchecking the box under the Active column for that line item. Alternately, you can simply replace the Description with a new one.
You can see inactive Stages by changing the status dropdown on the Sales Order Stages page to All from Active.