We made some changes to the main LOU dashboard and to the submenus for Operations and Product Setup.
But don't worry!
Most functionality has not been lost. Things just look a little more organized and streamlined and have a different color scheme.
We removed a few tiles that were redundant or unnecessary:
My History

: We've removed My History and replaced it with

My Transactions

!

My Tomorrow

: This tile is unnecessary. All the information can be seen in My Day and Schedule.

Service

: This tile led to the Schedule Dashboard, same as Schedule.

POS Station Management: We moved this to Operations / Accounting.

LOU Account

: We moved this to Product Setup!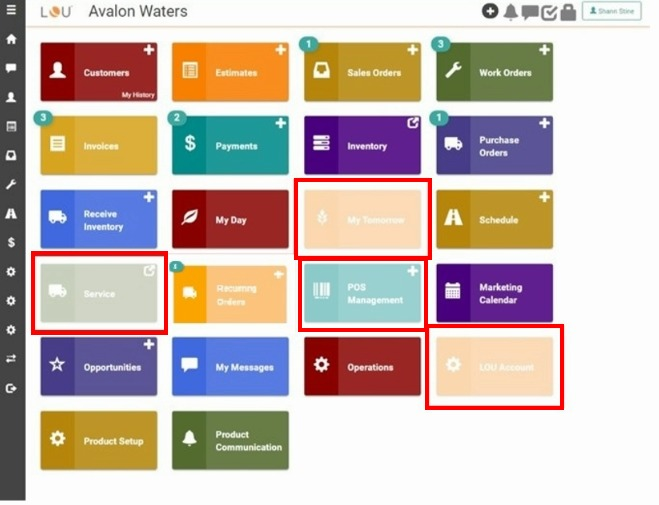 We also changed the Menus for Operations and Product Setup to provide a streamlined look.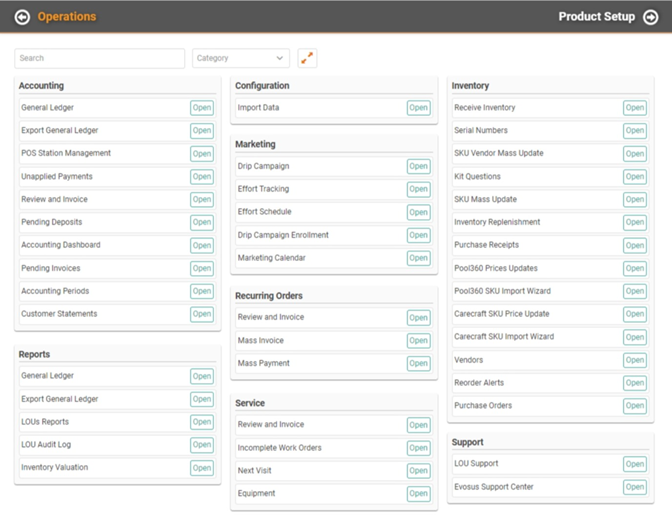 IMPORTANT!
The Main Categories are exactly the same and the contents within are exactly the same. The only thing we did was change the tiles.

You can expand the menu to include a brief description of each option or shrink the menu to compact view with just the menu options listed by using the Arrow button

. LOU will remember your selection for your username. Simply click the button again to expand or shrink the menu.
Expanded View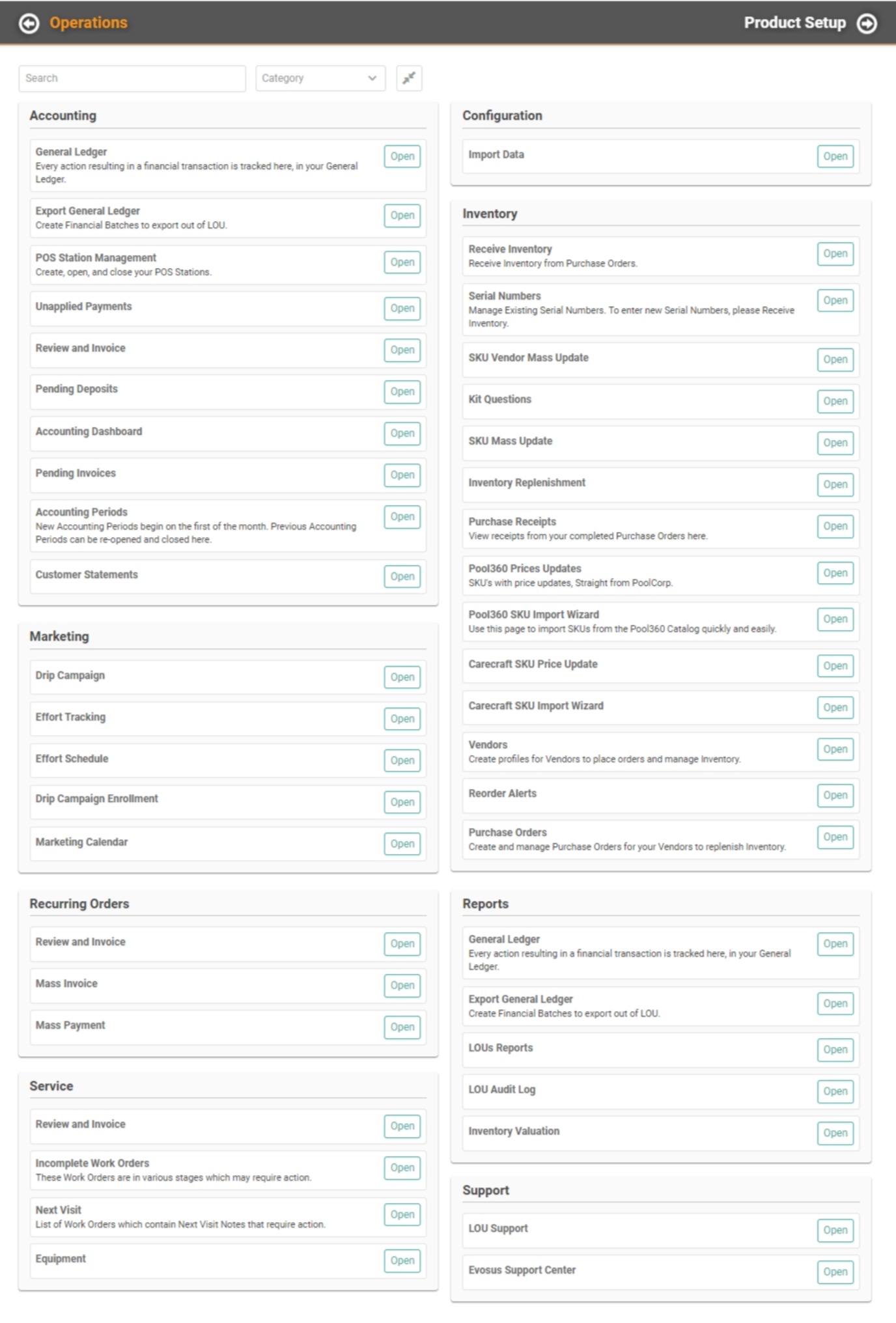 Compact View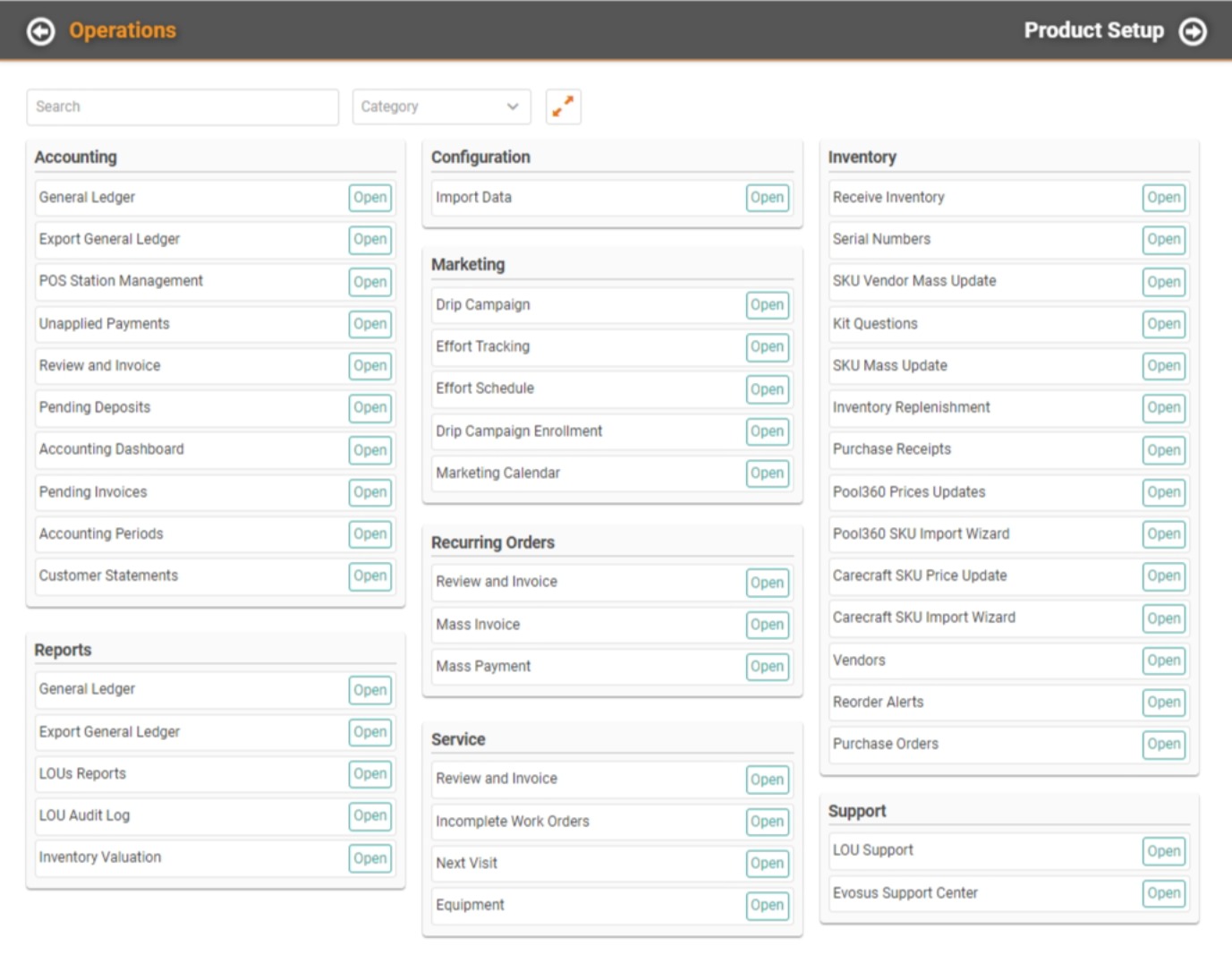 LOU Support
Want to quickly jump to the LOU Support Knowledge Base? Click the question mark on the left-hand hamburger menu.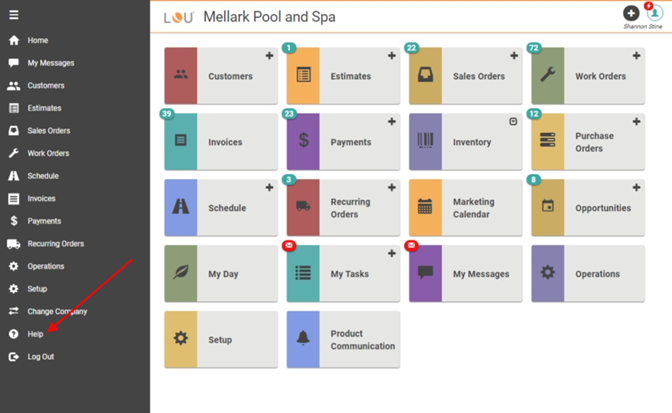 Check out How to Quickly Navigate Around LOU for more details on navigating LOU!