Recurring Orders (REOs) are a great way to take a lot of the manual work out of creating Orders and their associated Tasks for your recurring, regular maintenance and service customers. With some simple setup, LOU can automatically create Orders and Schedule Tasks monthly for up to four months at a time!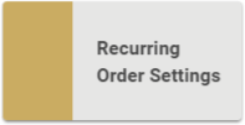 Go to Product Setup / Service / Recurring Order Settings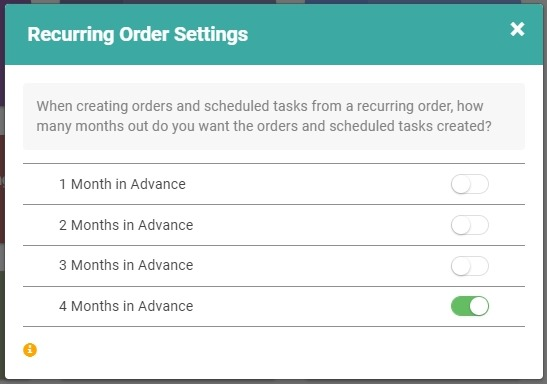 You can determine how many months in advance LOU creates Orders and Schedule Tasks for REOs.
IMPORTANT!
When you select 2-4 months and use the REO Process Now feature, LOU will create 2-4 full months and one partial month for the current month.
When you configure this setting to be greater than 1 month, LOU will batch process REOs monthly to keep 2-4 months ahead each time.
For example, 3 months are configured and it's the 20th of September. LOU will batch October, November, and December. On the 20th of October, LOU will batch January, keeping three months ahead. On the 20th of November, LOU will batch February, and so on. LOU will always keep 3 months ahead.
How Does this Setting Impact Recurrence End Dates?
Well I'm glad you asked! When you configure a Recurrence on an REO that has an end date within the number of months you've configured LOU to create Orders, LOU will still create an Order for the number of months configured. Orders created for months after the Recurrence End Date will not contain Scheduled Tasks.
For additional information on how to handle this situation when it occurs, head over to How to Create and Manage Recurring Orders.