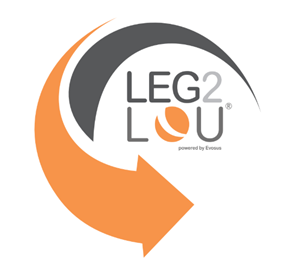 This document was created to showcase important differences between Evosus Legacy and LOU in the hopes it answers questions Evosus Legacy clients may have as you begin to consider migrating to our new cloud-based product, LOU.
This document is the third of eight. Each document, or section, should answer some of the most important questions about migrating from Evosus Legacy to LOU. This is a high level discussion and is not meant to be all-inclusive.
Speaking of releases and changes to come please check out the following resources:
Accounting
Does LOU have full accounting like Legacy?
LOU does not have full accounting yet. This feature will be in LOU by 2024. Legacy has full accounting, including financials. LOU will have all those features, and more once we are done developing the accounting foundations of LOU.
LOU currently comes with some GL Accounts pre-configured and some accounting defaults in place. These will expand as LOU matures. The Onboarding Team will help you through the setup process, including where to edit the default GL accounts, map SKU categories to the right revenue and cost of goods accounts, set up your POS Stations, Tax setup, etc.
LOU currently captures and posts these transaction types to the LOU General Ledger:
POS Station Open and Close differences

Invoices

Payments

Item receipts

Stock adjustments

Stock transfers

any voids or reversals
What if I move to LOU before full accounting is available?
If you choose to move to LOU before the full accounting feature has been released, you can use the QuickBooks Online integration tool to export the GL in batches into QuickBooks Online to post as a Journal Entry. This feature requires you to map your LOU GL accounts to the QuickBooks Online GL accounts.
LOU does not allow you to transfer your current General Ledger Account List to LOU. Accounts will have to be created, and mapped to SKU Categories, manually.
Accounts Payable in Legacy
Legacy has complete Accounts Payable features from Purchasing to recording and paying bills, tracking credit card purchases, and Floor Plan Tracking. Accounts Payable reporting includes Account Payable aging, 1099 reports, Sales tax due, AP invoice register, Cash requirements.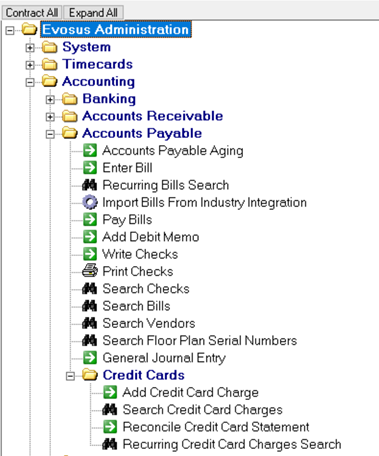 Accounts Payable in LOU
LOU does not have Accounts Payable. You will need to use third party software. We recommend QuickBooks Online so you can use our QuickBooks Online integration in LOU.
Customer Deposits in Legacy
Legacy allows customer payments to be taken on Orders which are called deposits. These deposits are locked to the order and completed once the order is invoiced. Deposits are tracked with a Customer deposit liability report.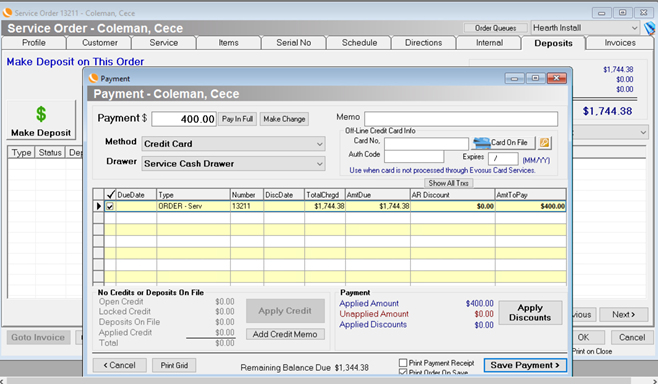 Customer Deposits in LOU
LOU allows you to take Deposits on both Sales and Work Orders, as well as Estimates.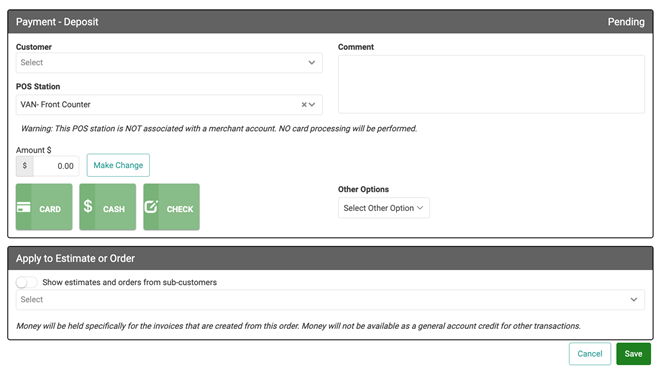 Customer Payments in Legacy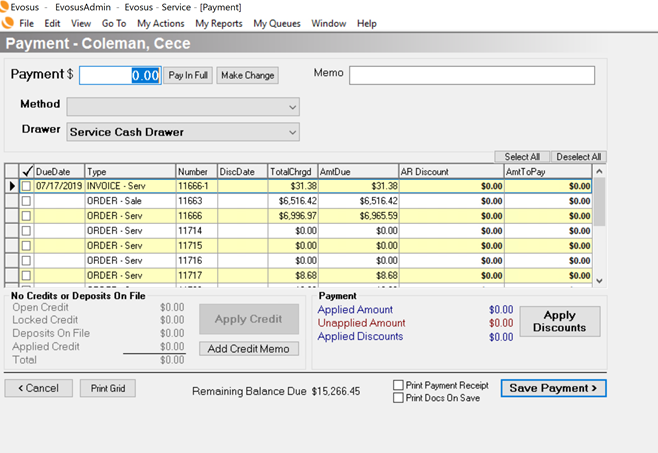 Customer Payments in LOU
Customer Refunds in Legacy
Customer refunds can be done in several ways:
Refunding Unapplied payments

Cancel Sales Order and Give Refund

Refund any payment/credit in a customer account
Customer Refunds in LOU
Refunds in LOU can be created through the Payments tile, selecting Refund as the Payment Type, or by creating and processing a Refund Sales or Work Order. You can also process Returns through LOU Retail POS on your PAX machine for retail returns.
Purchase Orders in Legacy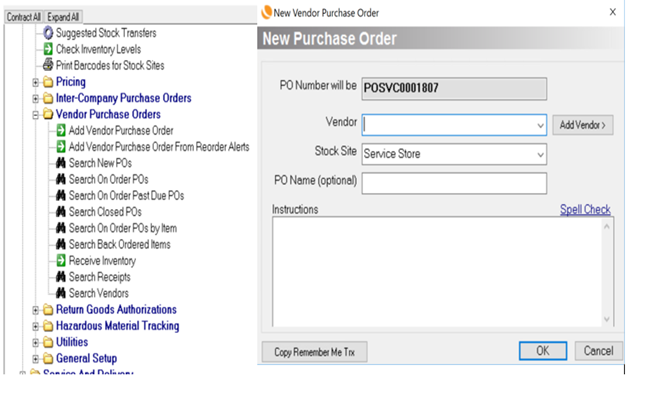 Purchase Orders in LOU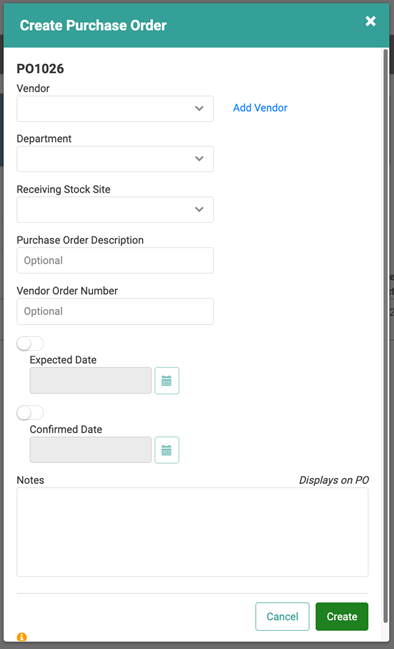 Receiving Inventory in Legacy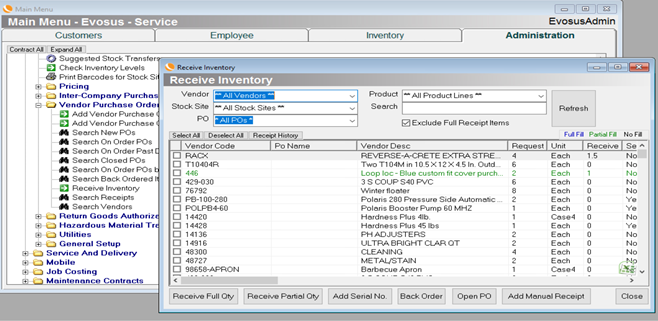 Receiving Inventory in LOU

Job Costing in Legacy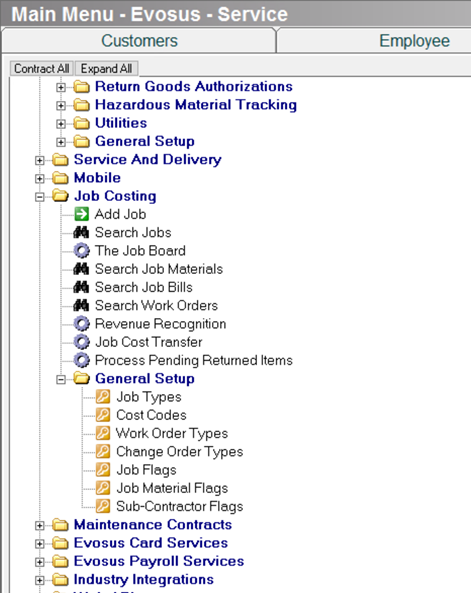 Job Costing in LOU
LOU is not expected to have Job Costing until, potentially, 2024.
Account Reconciliation in Legacy
Legacy has full Financial tracking and reporting:
General Ledger

Trial Balance

Income Statement

Balance sheet

AR/AP aging reports

Quick Reconcile tools for GL accounts
Account Reconciliation in LOU
LOU currently offers a few reports that can help you manually reconcile accounts. We also have a QuickBooks integration to allow you to use QuickBooks to manage accounting.
Financial Reporting in Legacy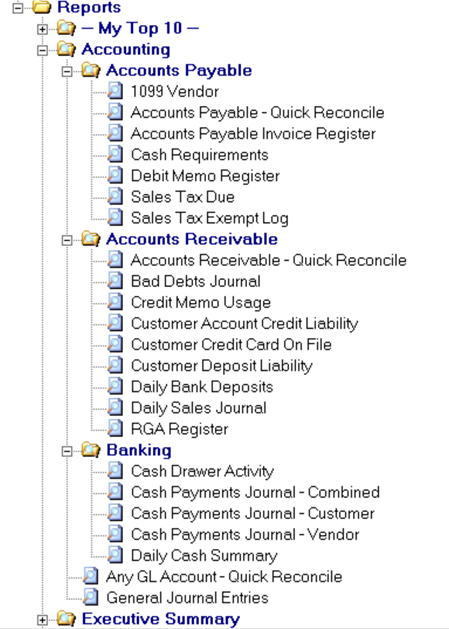 Financial Reporting in LOU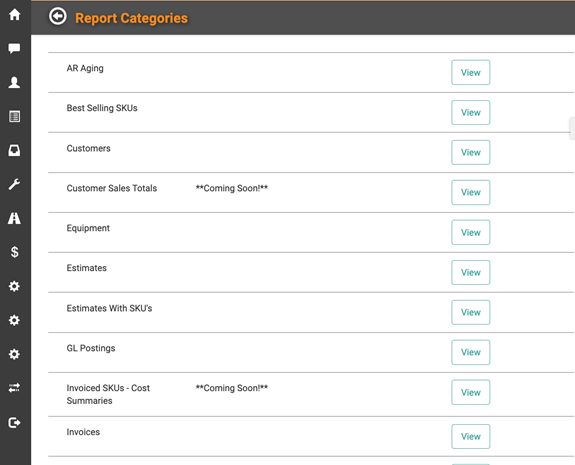 Journal Entries in Legacy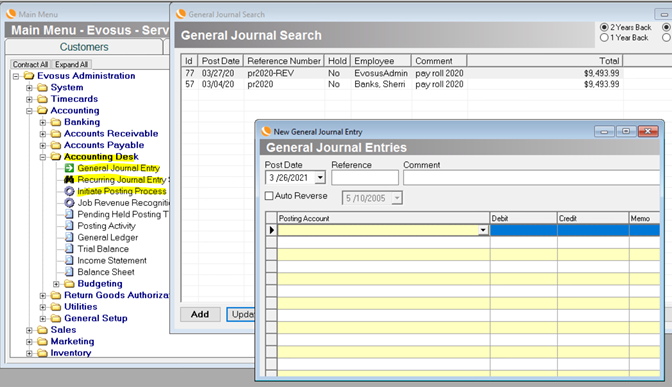 General Ledger Entries in LOU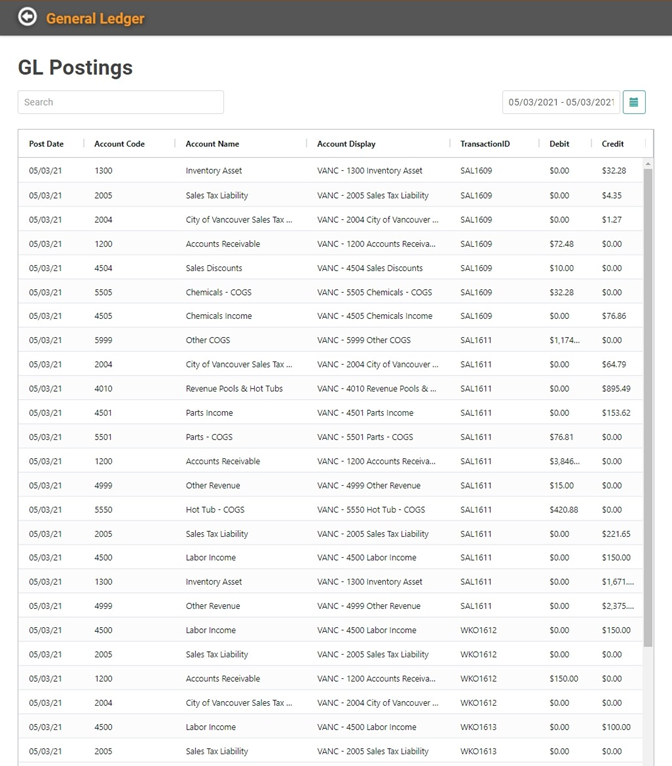 Customer Statements in Legacy
Customer statements can be generated at any time based on open transactions in the Accounts Receivable Aging. Transactions include customer invoices, statement charges, progress bills, job bills, finance fees, and credit memos. You can create statements for all customers, groups of customers or a specific customer.
Using the Customer tab: Right-click on a customer on the Customer tab of the main menu and select Other Functions> Customer Statement. You can only print a statement for a single customer using this method.
Go to Administration > Accounting > Accounts Receivable > Customers Statements to print customer statements for multiple customers.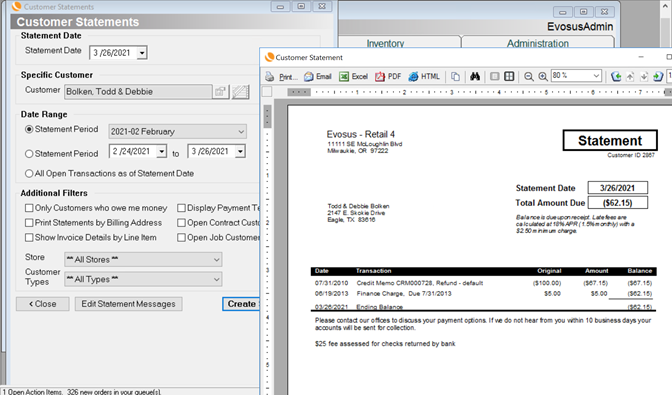 Customer Statements in LOU

Head over to the fourth document,
Legacy to LOU: 4 Service