POS Stations in LOU Web are like Payment Management. All PAX machines need to be linked to a POS Station in LOU Web, but not all POS Stations in LOU Web are linked to PAX machines.
WAIT! Before you can link PAX machines to POS Stations, you need to have a few other things set up.
· Link Merchant Account to POS Stations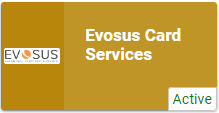 Go to LOU Account / Integrations / Evosus Card Services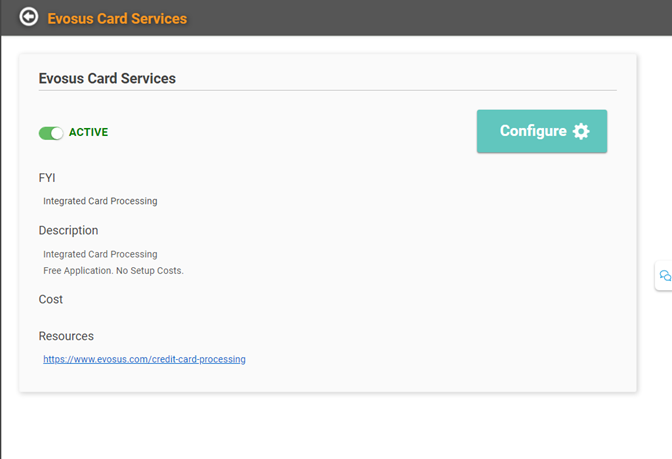 Click

to enter TSYS Configuration.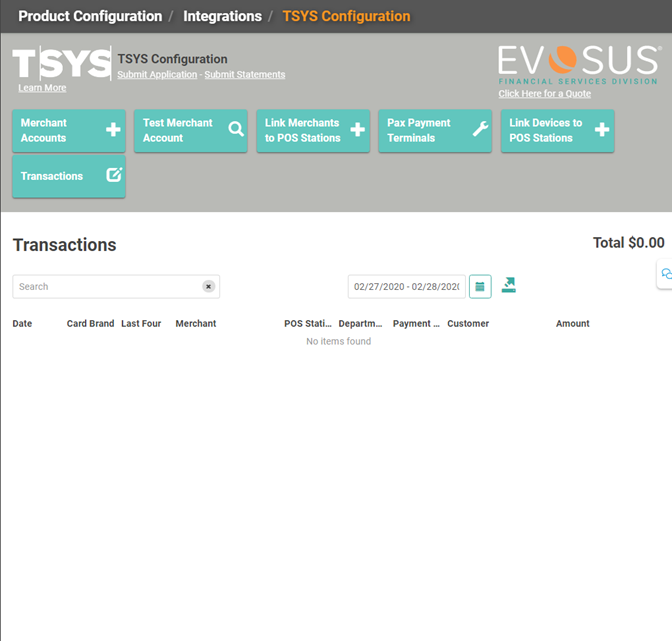 Click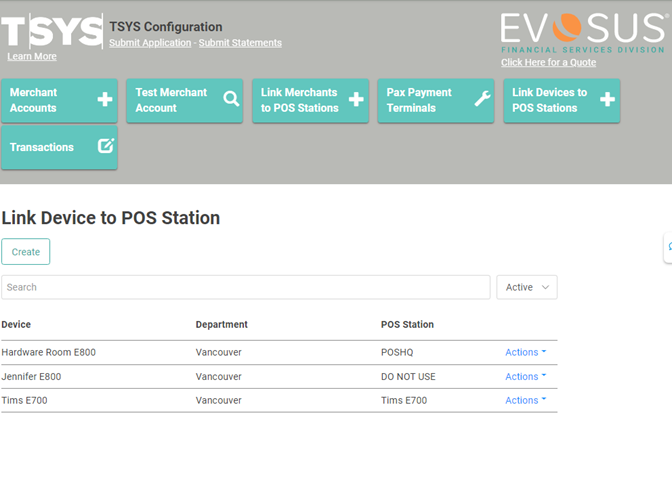 To link a new PAX machine to a POS Station, click

.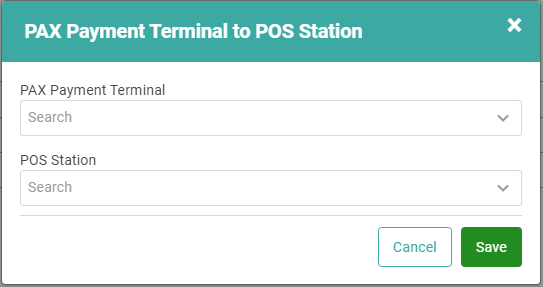 Use the dropdowns to choose the PAX Payment Terminal and POS Station you want to link together. Click

.
The new link should appear in the list on the Link Device to POS Station page.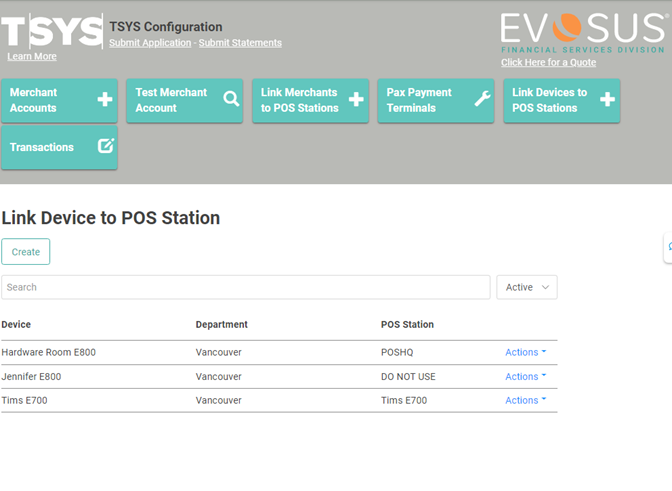 Update Existing Link
To update an existing link, click the Actions link and select Update.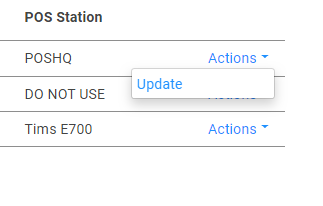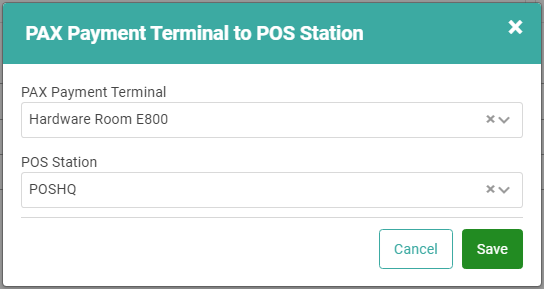 IMPORTANT! You can update the links, but you cannot delete a link once it's created.
Be sure to click that

button when you're done to save your changes.