In order for your POS Stations in LOU to process credit card payments, you must link your TSYS Merchant Account. This is for both POS Stations in the Back Office/Showroom and your PAX POS Terminal Retail POS Stations.
To link Merchant Accounts to POS Stations, you need to create the POS Stations in POS Station Management first.
IMPORTANT! The Evosus Card Services TSYS Integration must be active and you must have a valid, active TSYS Merchant Account to proceed. Please contact Evosus Support if you have any questions or need assistance.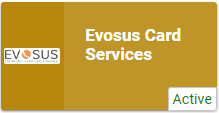 Go to Setup / Configuration / Integrations / Evosus Card Services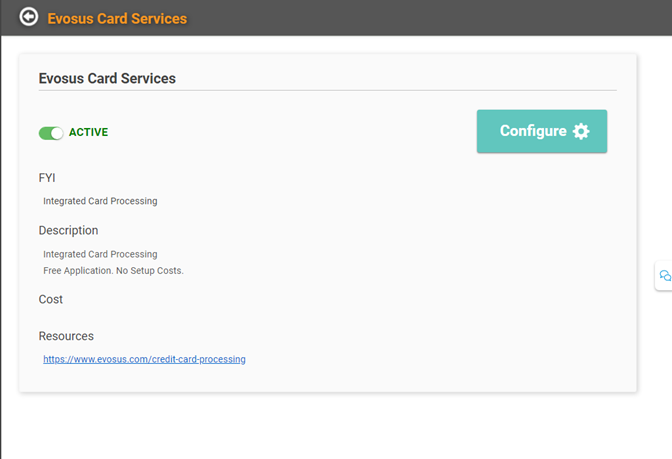 Click

to enter TSYS Configuration.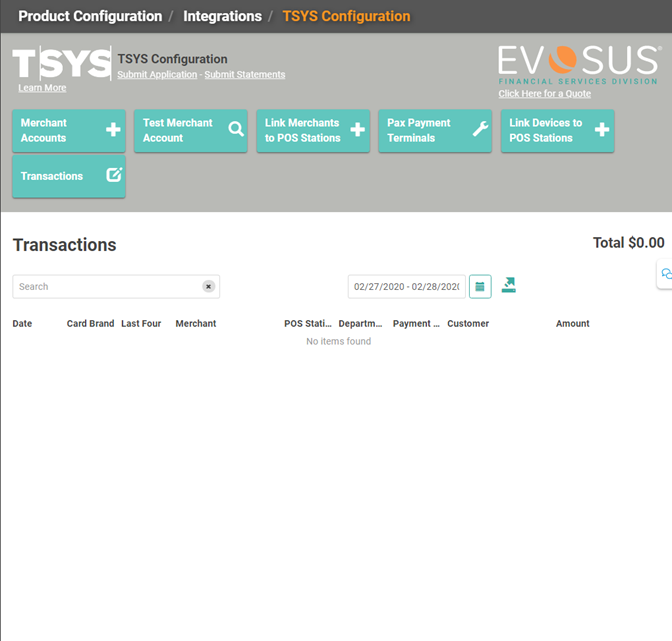 The TSYS Configuration page is where you will be able to set up and manage several important pieces of your TSYS Merchant Account and the Integration with LOU.
1. Click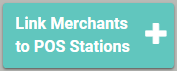 .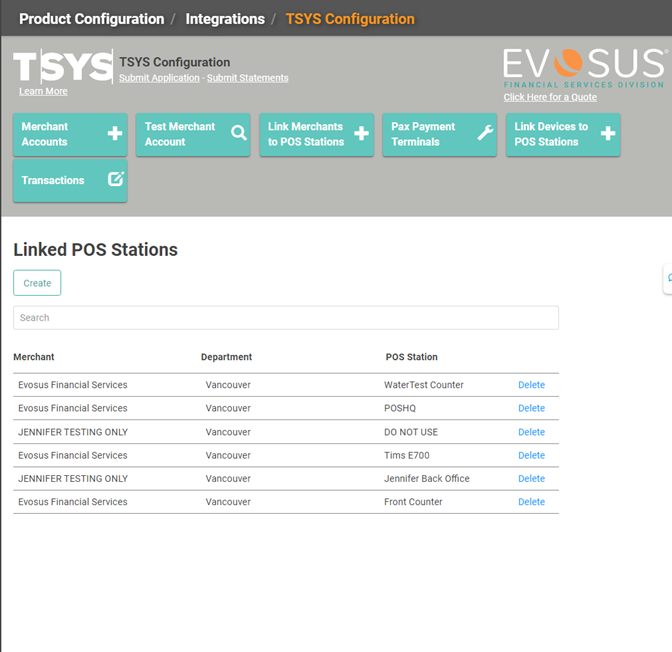 2. Click

3. Choose the Merchant Account and POS Station from the Dropdowns.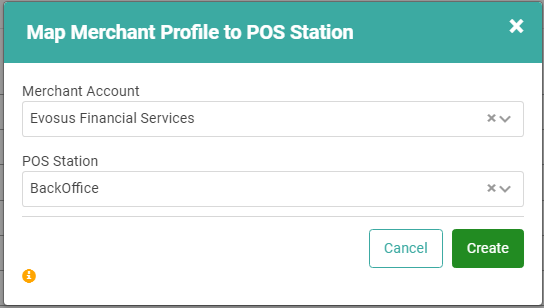 4. Click

The POS Station should show on the list of Linked POS Stations.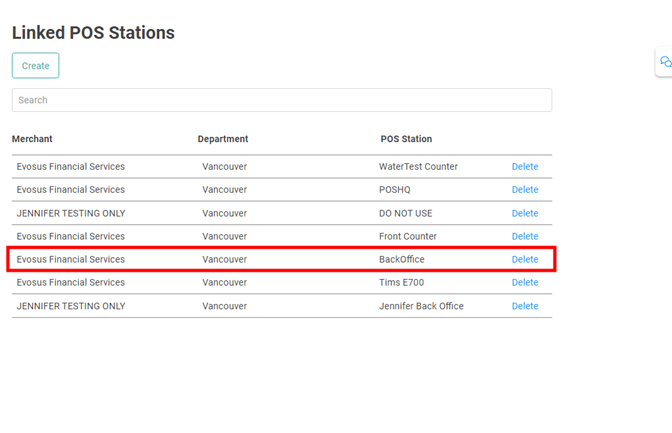 This POS Station is now ready to process payments.