You'll need to create Vendors in LOU so you can create SKUs, Purchase Orders, and even your Tax Codes and Authorities.
Vendors are any other parties with whom you do business. These include the entities to which you pay your taxes and companies from which you get inventory.
WAIT!
Before you create your Vendors, you need to create your Vendor Types.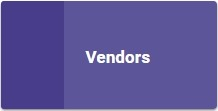 Product Setup / Foundation / Vendors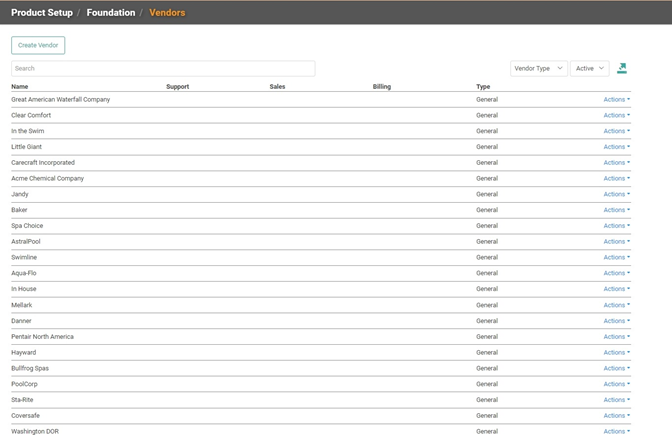 From the page, you can view your list of Vendors, Create a Vendor, Search for a specific Vendor, Filter by Vendor Type, Filter from Active to All to see deactivated Vendors, and you can export the list of Vendors.
Create a New Vendor
Create a new Vendor, click

Fill in the required Vendor information

Click

when complete.
Repeat these steps to create your Vendors.
The Actions menu allows you to update the Vendor's Profile, view the Profile, Create a PO, Receive Inventory, and view your Purchase History.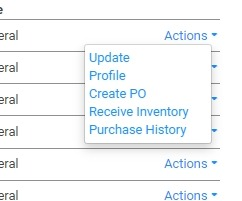 Update Vendor Information
You can click Update to quickly change demographic information, including Name and Vendor Type, for the Vendor.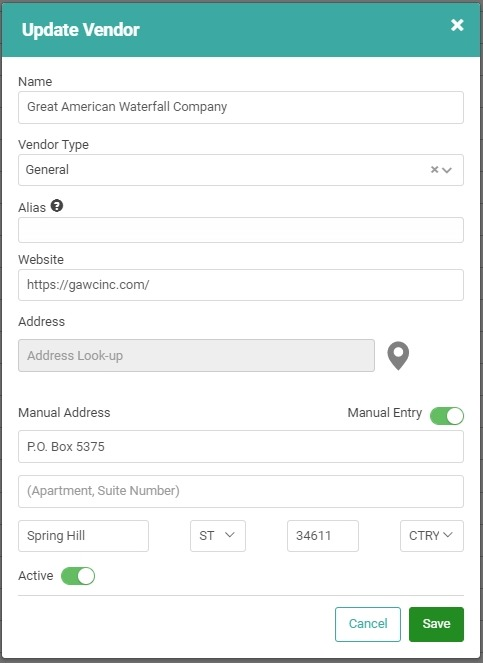 Vendor Profile
Click Profile in the Actions link to access the Vendor Profile. This is where you can add contact information for Billing, Support, and Sales, as well as access and create Purchase Orders and access your Purchase Receipts.