Interviews allow you to customize a list of questions your users should ask customers to gather important details and information to help troubleshoot an issue over the phone, gather important information for technicians, or recommend the correct products to the customer.
Interviews are like an email template or script that your users can use to accurately complete transactions and interactions with customers.
Go to
Start an Interview
to find out how to use Interviews on Documents and interactions.

WAIT! You need to set up
Interview Types
before you can continue.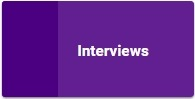 Go to Product Setup / Service / Interviews

To create a new Interview click

Give your Interview a Name

Select the Interview Type from the dropdown

Click

Enter a Question

Enter at least one Quick Answer

Determine if the Question is Required

Click

to add additional questions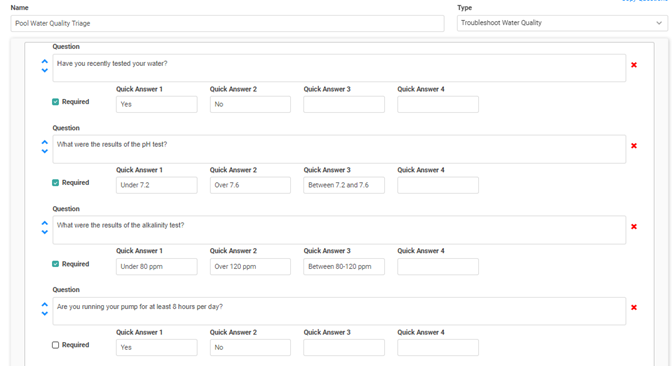 When you've added all the Questions you want for this Interview, click

Your Interview will be listed on the Interviews Page.
You can Update your Interviews by using the Actions link and clicking Update on the Interview you want to Update.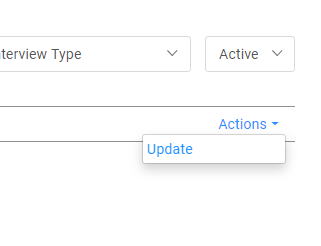 Delete Interviews
You cannot Delete Interviews. You can deactivate them by toggling the Active button off.

You can see Inactive Interviews by changing the Status dropdown to All.