Route Starting Locations are an important part of Routing in LOU. You may have a central Service location for the Service segment of your business which would serve as one Route Starting Location, but you may have techs who home garage their vehicles and service outlying areas, or you may have Service departments in multiple locations with techs starting from those locations.
Configuring Route Starting Locations helps LOU correctly Schedule and Route your technicians with accurate mapping and timing.
TIP!
You will need to set these up before setting up your
Divisions.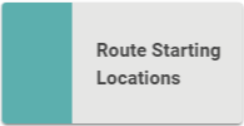 Go to Product Setup / Service / Route Starting Locations

Your business' address will default as the Starting Location. You can add as many additional Starting Locations as you need.
Click

Give your new Location a Name

Use Address Look-Up or Manual Entry to enter the Address

Click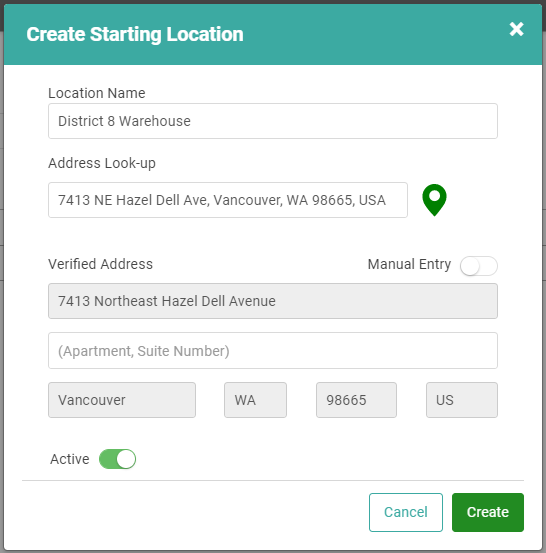 All your Route Starting Locations will be listed on the Route Starting Locations Page.

You can use the Actions link to Update a Route Starting Location.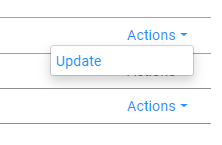 You cannot Delete a Route Starting Location, but you can deactivate it by toggling the Active button off.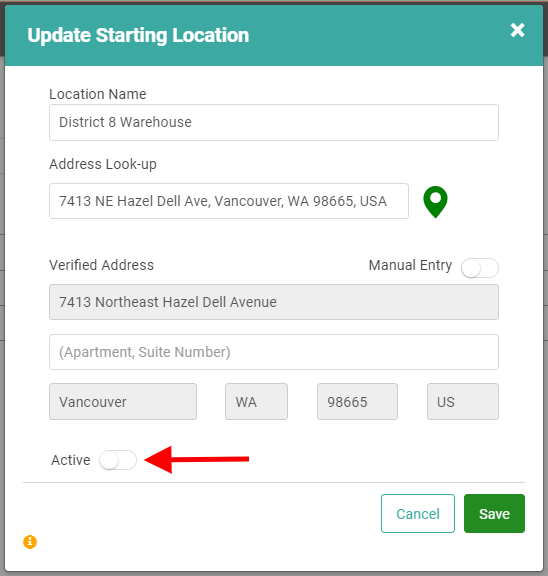 You can see your Inactive Route Starting Locations by changing the Status dropdown to All from Active.