Tracking the Manufacturers with whom you do business can be helpful in the event they issue a recall and to help you in reporting. Tracking Manufacturers will allow you to filter sales reporting by Manufacturer.
Keeping a list of your Manufacturers can also help with SKU and inventory management. Manufacturers have their SKUs which will usually differ from those of the Supplier. Being able to track SKUs and UPCs by Manufacturer can be helpful when you need to locate a product or call for service and assistance.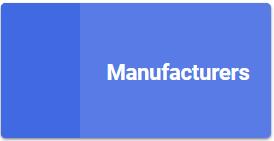 Go to Product Setup / Foundation / Manufacturers
To create a new Manufacturer, click

Enter the name of your Manufacturer

Enter additional information about the Manufacturer to help you track information.
Repeat these steps for all your Manufacturers.

Export to CSV
You may want to get a list of your Manufacturers from time to time. LOU gives you the ability to export your list of Manufacturers to a .csv file you can import into compatible software. You can click


Delete a Manufacturer
You cannot delete or remove a Manufacturer, but you can deactivate a Manufacturer by going to the Actions link, selecting Update, and toggling the Active button off.