Document Types allow you to categorize your documents. Different Document Types can function for different segments of your business and different transaction or process types. You might set up Document Types according to the segments of your business: Residential, Commercial, Construction. Alternately, you might set up your Document Types by Product Type: Pool, Spa, Stove, etc.
TIP!
If you're new to LOU, we recommend not overthinking it! Keep things straightforward and simple for now. Stick with Estimate, Work Order, Sales Order. You can always add layers of organization and specificity later!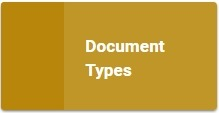 Go to Product Setup / Foundation / Document Types
Click

to create a new Document Type

Enter the description in the box

You can determine if this will be the Default Document Type for new Documents by checking the box under Default.
Repeat these steps to create all your Document Types.
You can create whatever Document Types make sense for your business. If you have multiple Departments, or if you want to track documents on a more granular level, you might create Document Types that are specific to each Document in LOU (Estimates, Sales Orders, Work Orders, POS) and product lines or other defining characteristics.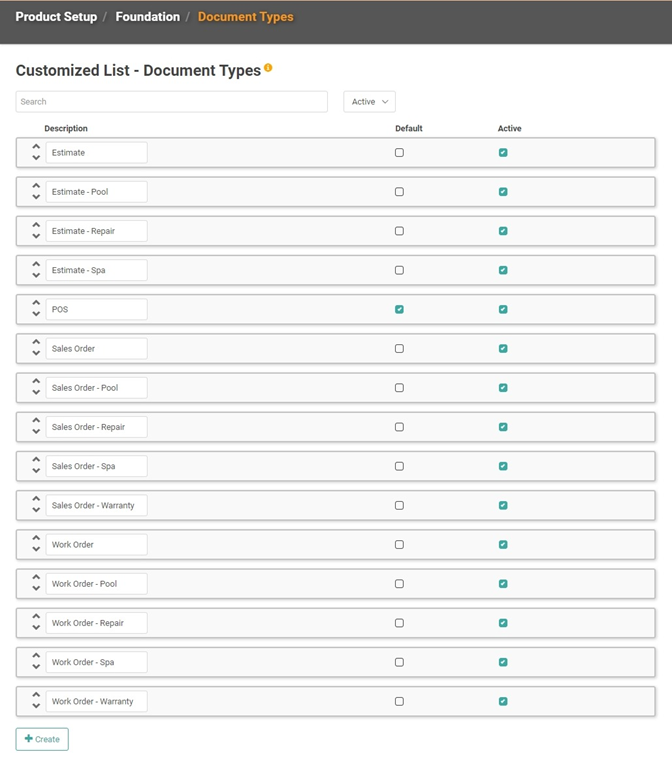 Delete Document Types
You cannot delete Document Types. However, you can uncheck the box under Active to inactivate the Document Type and remove it from your Active list.
To view inactive Document Types, change the status dropdown to All.