Department Types allow you to categorize your revenue departments for reporting purposes.
Let's say you have retail stores, provide maintenance and service, and offer new construction. You can divide those three segments into Departments to make it easier to identify revenue streams and the profitability of each department. As an example, you can set up Department Types to identify each segment: Retail, Service, and Construction.
IMPORTANT!
Department Types should be set up before setting up Departments.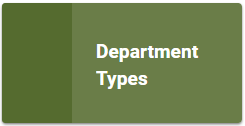 Go to Product Setup / Foundation / Department Types
You can rename the default "General" Department Type or create a new Department Type

by

clicking


A new line will appear. Enter a description in the box.

You can check the box under Default to make the new Department Type the

D

efault for any new Departments you create.
Repeat this process to create all your Department Types. Once you finish, you can move on to creating Departments.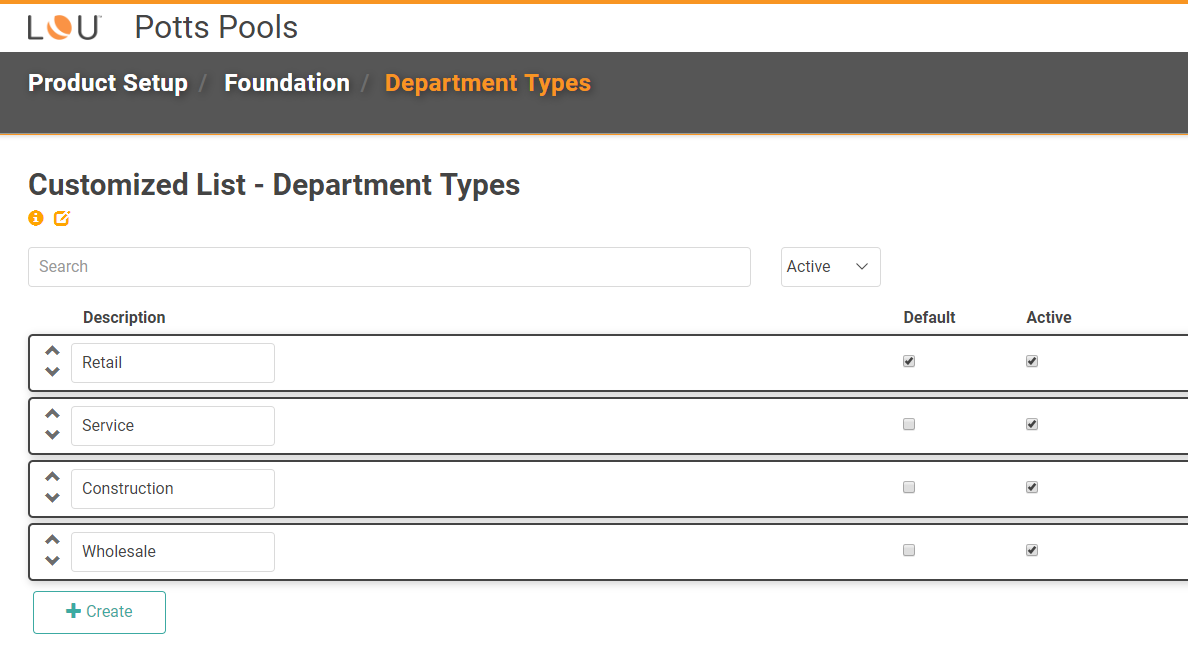 Delete Department Types
You cannot delete a Department Type once it has been created. However, it can be inactivated by unchecking the box under Active. This will remove it from the Active list.
To see inactive Department Types, change the search dropdown to All.