How to Create Assets - LOU™ - Powered by Evosus
Assets are those limited availability supplies, tools, and equipment required to complete services and construction for your customers.
It's essential to track and schedule Assets correctly to make sure service calls and appointments are completed without double booking tools and equipment.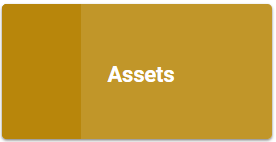 Go to Product Setup / Service / Assets
To create a new Asset click

Enter a name for your Asset

Click
Repeat these steps to create your Assets

Delete Asset
You cannot delete an Asset. However, you can deactivate it by clicking the Actions link, selecting Update, and toggling the Active Status button to off.