The Chart of Accounts feature is used to guide LOU on how to create financial records of transactions with GL (General Ledger) Accounts.
REMEMBER!
LOU uses
Accrual Basis Accounting
since that is the most common accounting methodology.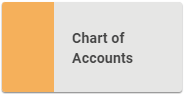 Go to Accounting / Setup / Chart of Accounts
When you sign up for LOU, the following Accounts come preconfigured: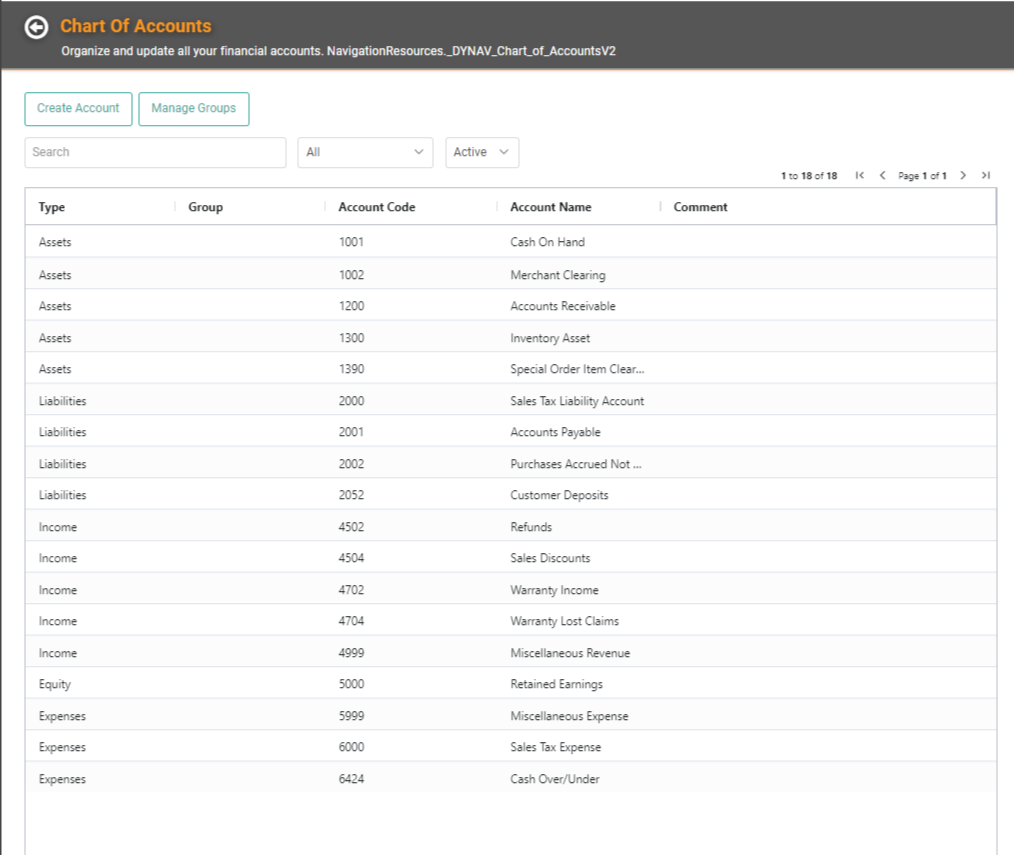 All the information except Account Type for each of these generic Accounts can be updated and changed at your discretion. You can add additional Accounts as needed as well. LOU will prevent you from creating duplicate Account Names and Account Codes.
TIP!
Our default Account Codes are based on standard General Ledger Codes. We recommend maintaining this format when you create your own codes, but it is not required. You can find information about General Ledger Codes by doing a simple web search. One useful website is
The Strategic CFO
[1]
.
Manage Groups
You can group your Accounts together by the Account Type, allowing for additional organization that can be used to filter reports and data on the screen. To create Groups, click Manage Groups. You can create multiple Groups for a single Account Type according to a structure that makes sense for your business and bookkeeping needs.
REMEMBER!
Groups are optional and are not required.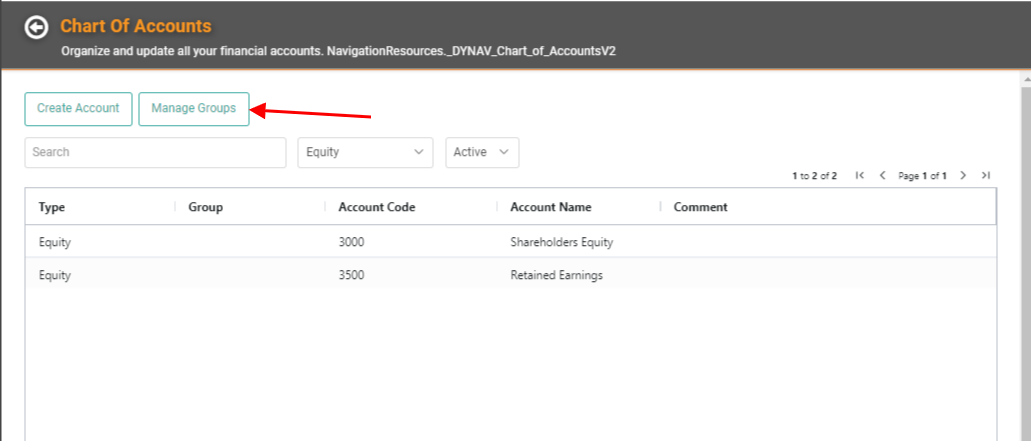 This pop-up will display the Account Type and any Groups which have been created for that Account Type. To create a new Group, click Create Group.

Select the Account Type, give it a Group Code, and give the Group a Name.

LOU will organize Groups on reports and the screen according to the Group Code you create, then by Group Name.





Click Save.
The Group you created will appear on the Chart of Account Groups pop-up when that Account Type is selected.

As you create your Chart of Accounts, you can add the accounts to the Groups you've created.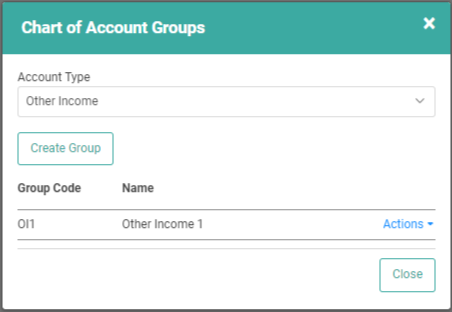 When you create a new Account, the Groups you've created will appear in the Member of Group (optional) field according to the Account Type selected.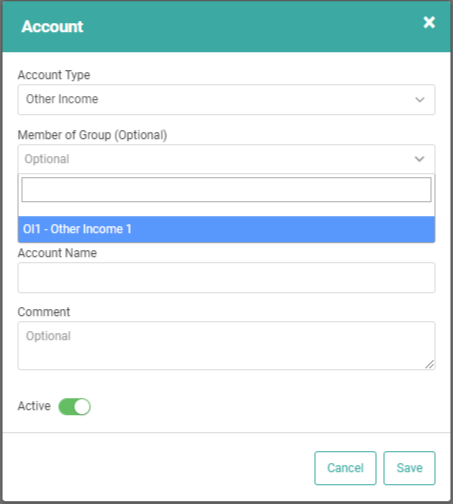 TIP!
If you think you want to create and utilized Groups in your Chart of Accounts, we recommend creating the Groups first and then creating your Accounts. However, you can create Groups after your Accounts and go back through the Accounts to update and add the Group.
Create an Account
To create a new Account, click

Enter the necessary information for the new GL Account.

Click
Repeat this process for all the Accounts you want to create.
Avalara Integration
If you will be using the Avalara integration to handle your taxes, we recommend creating a generic Avalara Tax Clearing Liability Account that can be associated with your generic Avalara Tax Authority.
Update and Deactivate GL Accounts
If you want to Update or change an existing Account, you can click Actions / Update on the line item. You can Update every field for an Account except for the Account Type. You cannot delete an Account, but you can deactivate it by toggling the Active button off.
IMPORTANT!
If you are updating or deactivating GL accounts that you have designated as Control Accounts, you must make sure you go and update your Control Accounts or those Control Accounts will be blank and cause problems with reporting financials correctly.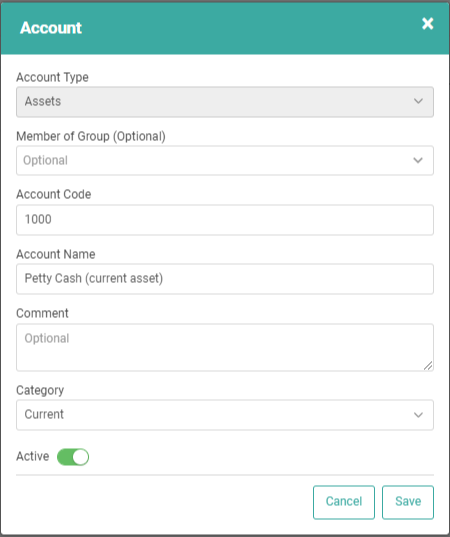 ---
[1]
This website is a public site and is not affiliated with LOU™ or Evosus. It is intended for reference only.