How to Access Trusted Partner Offers - LOU™ - Powered by Evosus
"It takes a village…" to make your company successful. We have some fantastic partners in our "village," and they have some great offers for you!
You can browse our Trusted Partners' available offers, and take advantage of the right offers for you, by checking out the Trusted Partner Offers Page.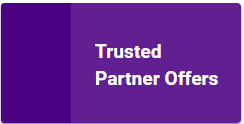 Go to LOU Account / Trusted Partner Offers

When you find an offer that interests you, click

. An accepted offer will indicate the date you received it in place of the Request Information button as seen in the screenshot above.
IMPORTANT! Offers are subject to change and availability by our Trusted Partners and may require additional purchases or subscriptions.