Communication is important! We want to make sure you stay up to date on all the important product information. While the LOU Support Center is a valuable resource for Knowledge Base articles, the Product Communication Tile in LOU is a valuable resource for all sorts of communication and information for LOU.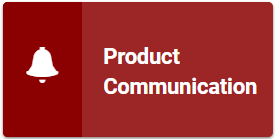 Go to Product Communication
We've got a few ways to ensure you're up to date! Let's take a look! You know you can find the Release Notes in our LOU Support Center, but you don't even have to leave LOU to see Release Notes!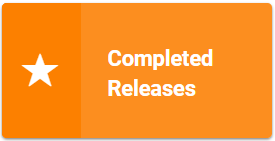 Completed Releases is where we keep a record of the Release Notes for each release (LOU10 and later). If you ever want to look at the current release or a past release, just head to Product Communication / Completed Releases!
To view a release, use the Actions link and click View.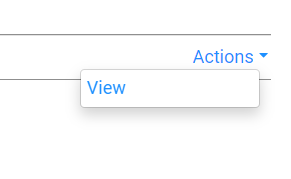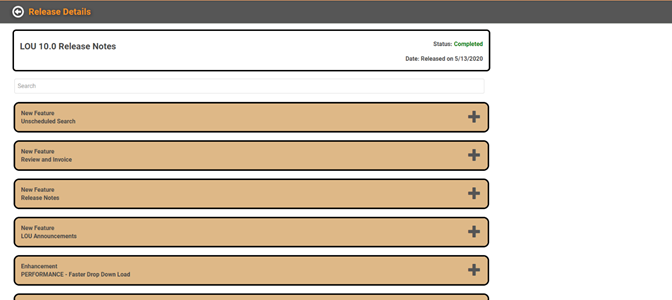 The banner at the top will tell you what release you're viewing, when it was released, and the status. The colored boxes below are a feature or action pertaining to the release. If you're looking for a specific feature, you can use the search field to search keywords.
To view a specific box, click the plus sign

to expand the information.

You'll see whether the feature is a New Feature, an Enhancement, or a Bug Fix; as well as the menu path, a Description, and any relevant Knowledge Base articles. Click the links and you'll go straight to the article!

Red boxes represent important Actions you must take to take advantage of a feature in the release. These should not be ignored.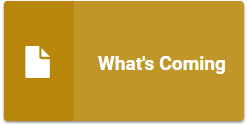 If you're curious what's coming in the next release, you can go to What's Coming and see what we're up to. Formatted exactly like the Completed Releases page, you can see features we're working on as we add them to the notes for the release!

As with Release Notes, use the Actions link and click View to open a Pending Release.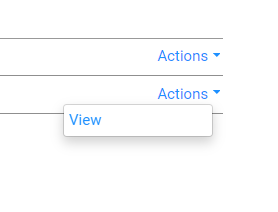 The banner across the top will tell you what release this is, when it is scheduled to be released, and the current status. To view a specific box, click the plus sign

to expand the information.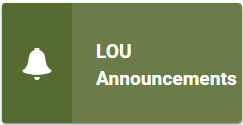 LOU Announcements is where you can find a record of all the announcements we popped up on your screen when you logged into a fresh session. These might include scheduled outages, release announcements, and other important information we want to make sure you see ASAP. Once you've accepted the pop-up message, you can find it right here.


Click that Actions link and select View to view a past announcement.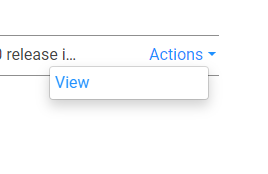 The announcement will pop-up exactly as it did when you signed in.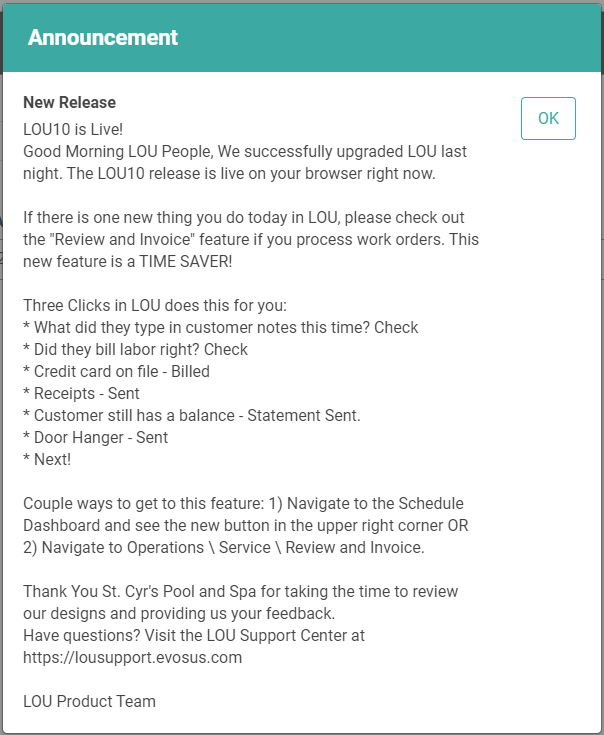 You can click

to acknowledge the message and return to the LOU Announcements page.
If you're logged into LOU when an announcement is pushed, you can see your unacknowledged announcements by looking at the bell in the upper right corner of any screen in LOU.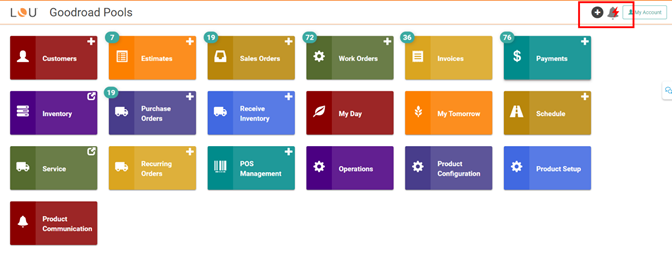 REMEMBER! We will still send important emails and provide product information through our other communication sources. You can always contact Evosus Support if you have questions!