Units of Measure are a fundamental feature of an inventory system and necessary in tracking inventory, setting pricing, evaluating revenue, and more. Units of Measure should be defined before you begin adding products to your inventory.
You can use different Units of Measure for different types of products. These units allow you to quantify inventory items or products.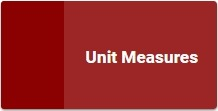 Go to Product Setup / Inventory / Units of Measure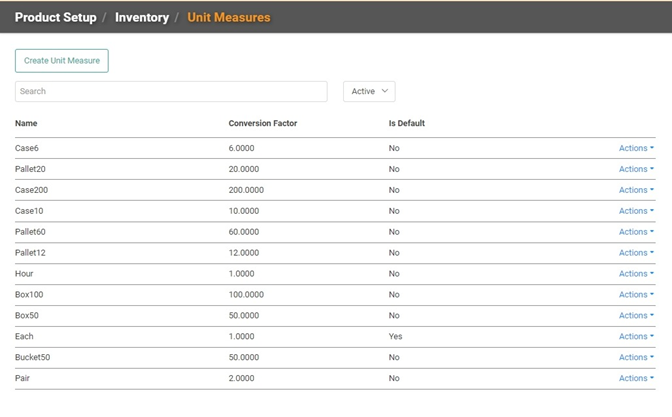 To create a new Unit of Measure, click

.
Enter the name for your UOM. TIP! Keep it simple and obvious!

Enter the Conversion Factor. This will often be 1:1. In our example, the UOM is a Case50, so the conversion factor is 50.00 because there are a quantity of 50 in the Case.

If this UOM should be consider an Each – sold whole rather than its parts, toggle the Default Each button on.

To finish and add additional Units of Measure, click

.

To complete and return to the main Units of Measure page, click

.
Your newly created Unit of Measure will appear at the top of the list.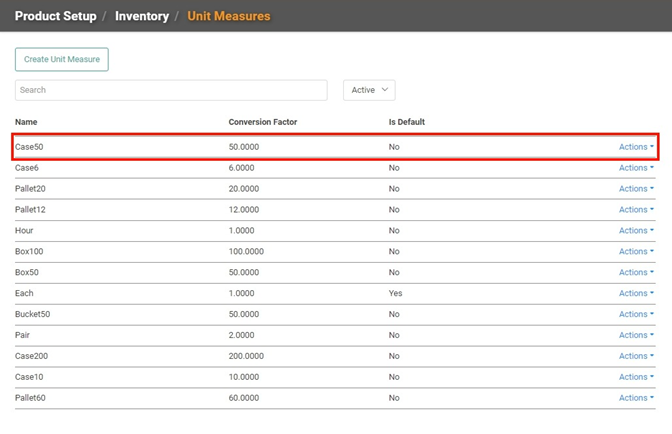 Delete Unit of Measure
You cannot delete an existing Unit of Measure. However, you can deactivate it by clicking the Action link and toggling the Deactivate Button off.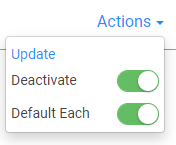 To see deactivated Units of Measure, change the status dropdown to All.