How to Create Distribution Methods - LOU® - Powered by Evosus
Distribution Methods are the methods by which you deliver goods to your customers. Using this feature, you can create lists of Distribution Methods to suit your business, which can be tracked and utilized throughout the system for reporting.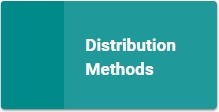 Go to Product Setup / Sales / Distribution Methods
To create a new Distribution Method, click

Enter a name in the Description box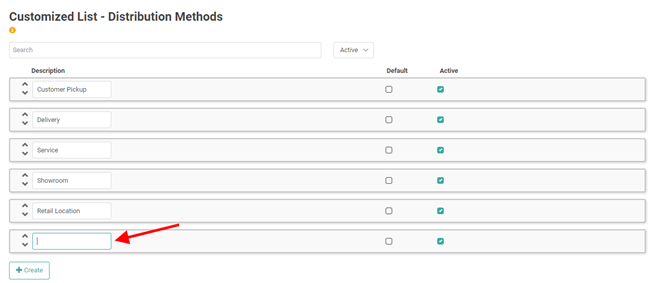 Check the box under Default to make a Distribution Method the one automatically selected as Default. The Default will populate in the Distribution Method field when creating Work Orders and Sales Orders.

Repeat these steps for every Distribution Method you want to create.
Delete Distribution Methods
You cannot delete a Distribution Method. However, you can deactivate it by unchecking the box under the Active column.
You can see the Inactive Distribution Methods by changing the Active Status dropdown to All.