Billing and Payments for your LOU Subscriptions are automatic, using a payment method you have on file with us when you create your account. You can update your payment method and Company Details, as well as view Invoice History, by going to Billing. You can also cancel your LOU subscription here, but don't do that! That's silly!
Subscription billing occurs monthly, every 30 days. The bill will be created and available on the 31st day.
One-off bills, such as upgrading from Pro to Enterprise and other non-recurring purchases, are billed immediately upon order and the card on file charged.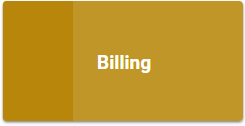 Go to Product Setup / Configuration / Billing

On this screen, you will see your Account information, your outstanding balance, the payment method in Payment on File, and your Invoice History which can be filtered and searched.
In the Account box, you can click

to be taken to My Company Details and update company details, including Address and Owner.

REMEMBER! All admins can access this page, but only the Owner can update My Company Details and the Owner.


Past Due Balances
Bills are paid automatically by the card you keep on file. However, occasionally problems with processing the payment can arise, and this can lead to past due invoices. In the event you have a past due invoice, admins will receive an alert message when they log in. LOU will also direct them to this Billing page to make any necessary updates or changes to the Payment Method so we can get the past due invoice resolved.

Cancel LOU
We hope that you will reach out to us before cancelling your account. We want you to be successful and we're here to help!
You can cancel your Account from the Account box. Click

. You will receive a pop-up box asking you to confirm your cancellation and provide a reason.

REMEMBER! Only the Owner can cancel the LOU Account.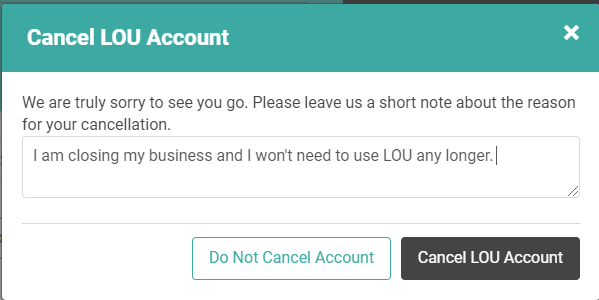 To complete the Cancellation, click

. A second pop-up will inform you the company, users, and enrollments will be deactivated, and you will be logged out.

IMPORTANT! Once this happens, you will no longer be able to access LOU or your data. Proceed with extreme caution.
Once you click

, you will see a pop-up asking you to confirm you understand several pieces of information and finalize closing your LOU account.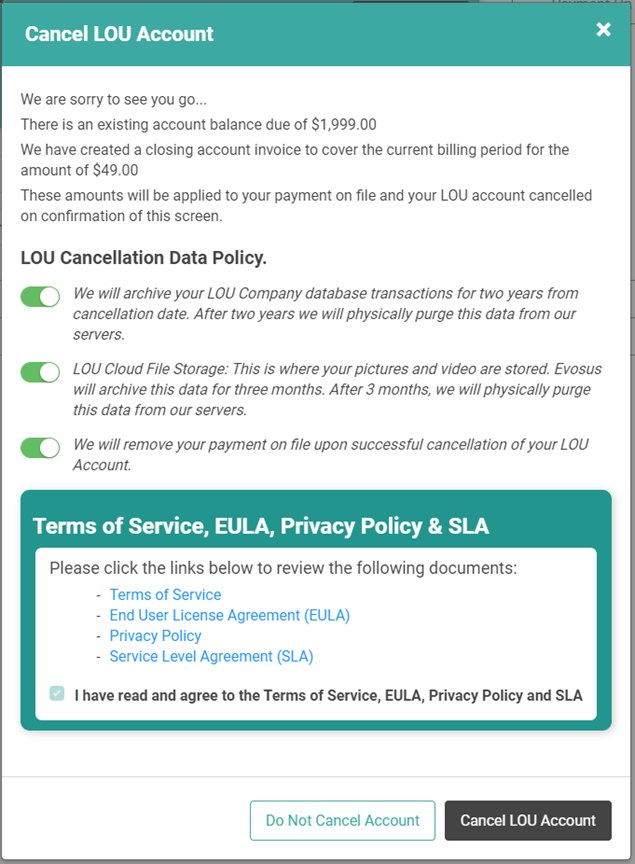 This screen gives you one more chance NOT to cancel LOU. Take it! Stay! We love you! If I can't convince you to stay, click

. LOU will create the Invoice, deactivate everything in your account, and complete the closure process. You will be returned to LOU login page. If you attempt to log in, you will receive a message indicating your account no longer exists.

TSYS Merchant Account
You are not required to cancel your TSYS Merchant Account when you cancel LOU. Cancelling LOU does not automatically cancel your merchant account with Global Payments Integrated (also known as TSYS). You may keep the account active, but if you prefer to cancel the merchant account you will need to send an email request to efs@evosus.com and Financial Services can help get that cancelled for you.


Payment On File
You can view and Update the payment method we have on file by clicking

. This will pull up info about the card you have on file. We do not display the entire card number anywhere in LOU. Your credit card information is encrypted for security.

REMEMBER! All admins can update Payment On File. This action does not require the Owner.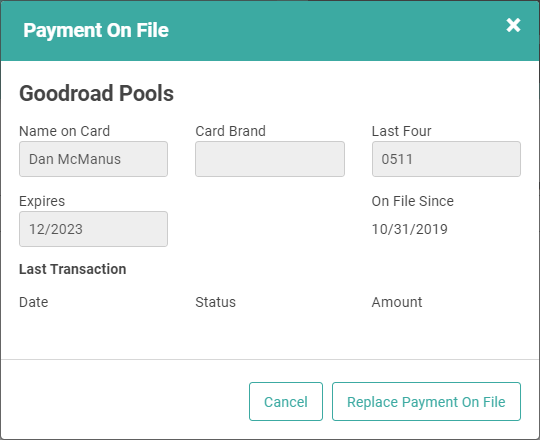 You can view a specific Bill by selecting the Actions link and selecting View Bill. You can also email yourself the Bill by selecting Email Bill to Me.

When selecting View Bill, you will be taken to a new tab in your browser displaying the .pdf.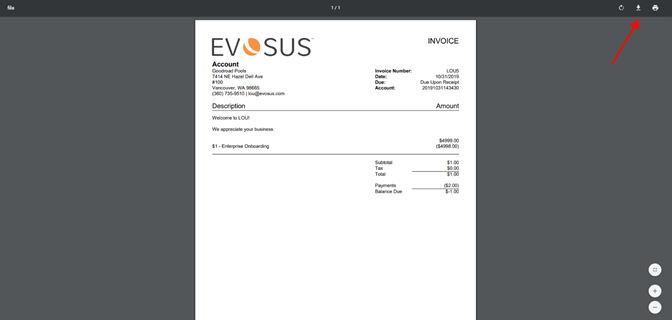 You can view, print, or download the Bill from here, using the browser's controls. Google Chrome is pictured above.
Questions? If you have any questions or concerns related to billing, contact our rock stars in Evosus Support for help!