In order to create transactions on your LOU Retail POS Station, you need to log in. There are two steps to logging in on the PAX machine.

IMPORTANT!
Every user must have their own username and password and each PAX machine must be signed in with a unique username and password. You cannot share across multiple PAX POS Stations. You cannot be logged into LOU Retail POS on PAX at the same time as LOU Web. Sharing logins across machines and being logged in multiple places will cause errors, such as lost data and transactions, in LOU Retail POS and LOU Web. If multiple users will be sharing the same single PAX machine, those users must sign all the way out of PAX each time they step away or a different user is going to access the machine. If you need to access LOU Retail POS on PAX, you must log completely out of LOU Web first, and vice versa. In short, logins cannot be shared and you cannot be logged into multiple instances of LOU or any LOU apps.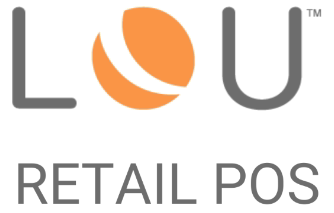 Open the LOU Retail POS app on your machine's home screen.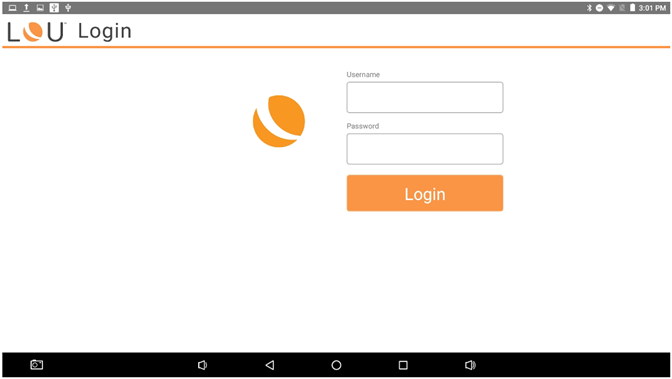 At the first login screen, enter your LOU username and password.
REMEMBER! This username and password is the same one you use to sign into LOU Web. Admins can invite you to LOU through Manage Users.
Once you've signed in, you will need to Configure the Cash Drawer.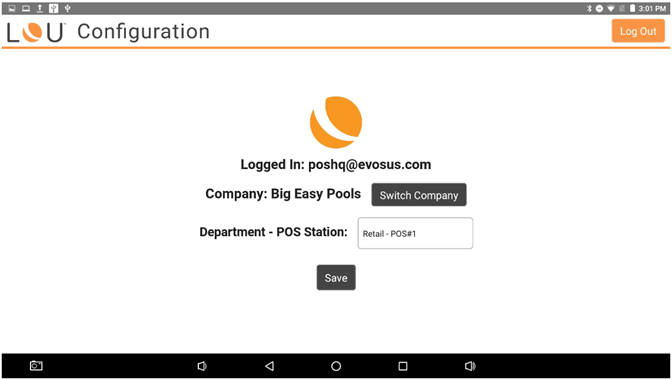 Once you've completed that task, you'll be on the LOU Retail POS home screen.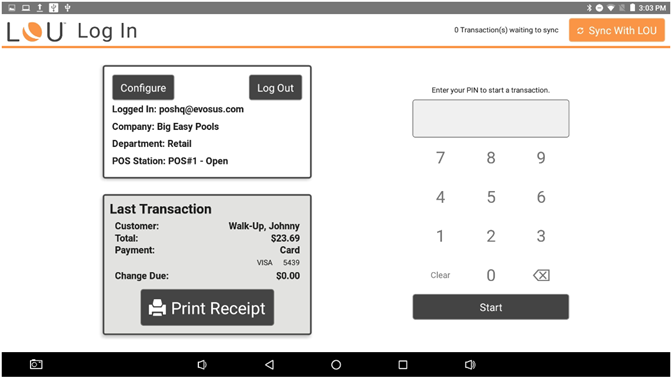 From here, you will need your PIN to log in and begin transacting. Enter your PIN.

IMPORTANT! PINs are directly attached to your username and password. You cannot use a PIN associated with one user while signed as another user on the PAX machine. PINs can be found by logging into LOU Web and clicking on My Account.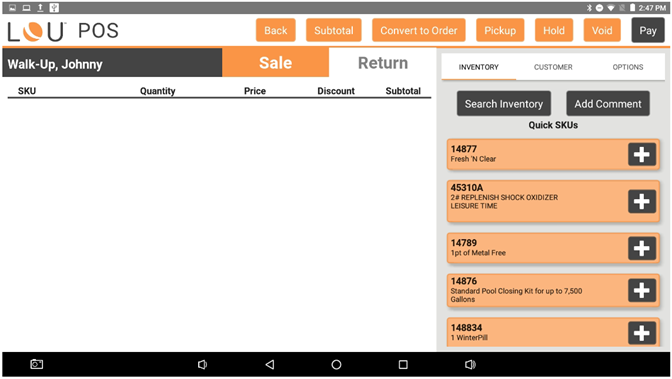 This should take you to your LOU Retail POS default customer. You are ready to create a transaction!